Our Product Line
FFE
O-Series
FFE
S-Series
FFE
S-Series Pro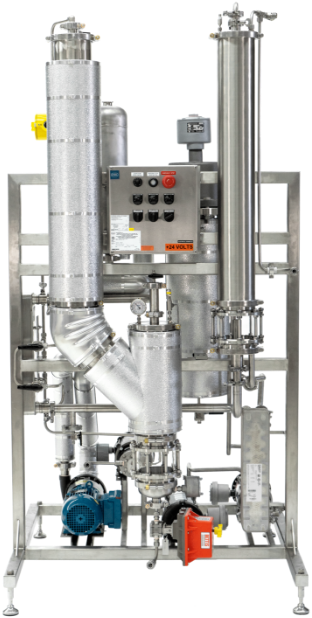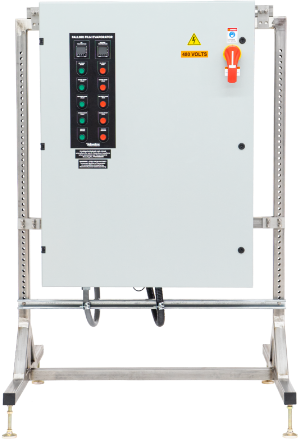 Yellowstone Extraction Co.


Falling Film Evaporators

Solvent recovery is required at some stage in virtually every extraction process. Facilities should have a solvent recovery solution on site if they are performing:
Primary Extraction
Pesticide Extraction
Color Remediation
Winterization
Chromatography
Our falling film evaporator series provides efficient and effective solvent separation and recovery that can be easily integrated into any lab set up.
250-300 LPH THROUGHPUT
80 POUNDS OF MATERIAL / HR.
UP TO 99% SOLVENT RECOVERY
NO CHILLER REQUIRED
View Our FFE
---
Why Ethanol Extraction?
While each commonly used extraction method has its advantages, ethanol extraction has become one of the most popular methods for new facilities.
Throughput
Due to the relative ease of handling, ethanol-based processes can be readily scaled to give a higher throughput. More volatile or higher pressure extraction methods are often limited in the size of extraction vessels that can be safely used. Ethanol does not have the same limitations, meaning that larger and faster extraction vessels can be used.
Cost
Using ethanol as the primary extraction solvent as opposed to a more volatile substance like butane provides savings in a number of ways. An ethanol extraction system can be scaled up by simply buying a larger extraction vessel. Extraction systems using other solvents often have limits on the size of the extraction vessel, and can only be scaled up by buying multiples of the same machine, which is obviously more expensive. Facility owners will also save on infrastructure, as the hazardous location requirements surrounding ethanol are typically less strict than butane or similar solvents.
Safety
Ethanol does not present the same risk to operators or consumers as other extraction solvents like butane. This means operators can feel confident in working with ethanol without the need for added safety measures. Also, the relatively low volatility and high boiling point of ethanol means that it can be stored and used in regular vessels, and is not typically subject to pressure vessel regulations.
Financing Options
Yellowstone Extraction Co. offers affordable financing options for our equipment with reputable third party companies. This helps you get operational without the hassle of hefty upfront equipment costs.
Contact us for financing options ›
---
---
High Quality Manufacturing
Yellowstone equipment is designed, assembled, and tested in Canada. Quality is at the forefront of our manufacturing process, which is why our facility's quality management system is certified to the internationally recognized ISO 9001:2015 standard.
---
---
Comprehensive
Support & Training
In addition to evaporator equipment supply, the Yellowstone Extraction Company offers a full set of support services, products, and operator training to provide customer peace of mind for their on-site needs.
View our support page ›
Get In Touch
We're here to answer any questions you may have. Please fill out this short contact form with your info and inquiry and we will have one of our team members reach out to you as soon as possible.
(* = required field)